Joe is proud to acknowledge the fact he is Castlemaine's first LSBI — a Latte Swilling Blow-In. Many others have tried to claim the appellation but Joe is adamant — he was the first. He has a complete set of espresso cups designed by the King of Memphis Ettore Sottsass (well one cup is missing and he can't find a couple of the saucers but other than that it's a complete set).
For further proof, consider this: it was Joe who introduced The Coffee Contraption to the indigenous Castlemaine MAMILs — the Rocky Riders. The Club President* has this to say on the controversy:
"After imbibing several cups of joe from said device, we feel inclined to go forwards when cycling downhill. The boys and I were initially perplexed about the boost in power but we reckon Newton's formulation of a gravitational force is the real culprit here, succinctly demonstrated by Poisson's equation (aka that French Fish Fella's Fingy)"

So there you have it — unadultered, crystal clear proof that Joe, the eldest of The Baron's cousins, invented coffee. Right here in Castlemaine. Gosh this town punches above its weight.
*Not the real President of the real Rocky Riders of course. Though this quoted individual was drinking coffee, wearing lycra and someone did ride by on a bike and yell out something that sounded really bikey. Where there's smoke there's fire. #JustSayin
Find what you're not looking for.
Follow The Baron's Instagram feed.
It's bonkers good.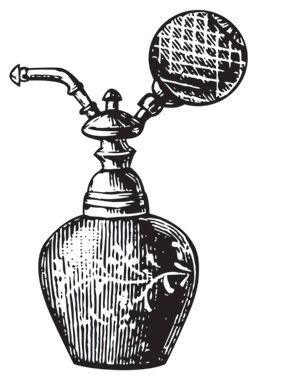 { FIG. 1 }
Joe's Take Away Coffee Dispenser
Patent Pending since 1066