In the days before cross dressing was a thing, Vivian was working the look from felted cloche to Louboutins. Secretive, and rarely seen in public, it is unknown as to whether Vivian is entering this year's Castlemaine Show with her always superlative range of bearded iris. Her Iris pallida and Iris variegata never fails to bring on the fainting of the ladies in the Show pavilion. Afterwards there are always much murmurings amongst the bearded (false) classes. It is hoped that 2016 will see Vivian's long awaited white and violet, border bearded 'Orinoco Flow' irises — a manifestation of her Enya obsession.
Vivian is still part-owner  of the Montmartre ladies favourite, Le Monocle.
Find what you're not looking for.
Follow The Baron's Instagram feed.
It's bonkers good.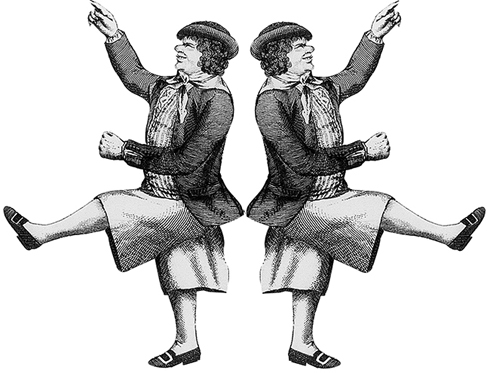 { FIG 69 }
Vivian directing customers to the toilets